Cider House Select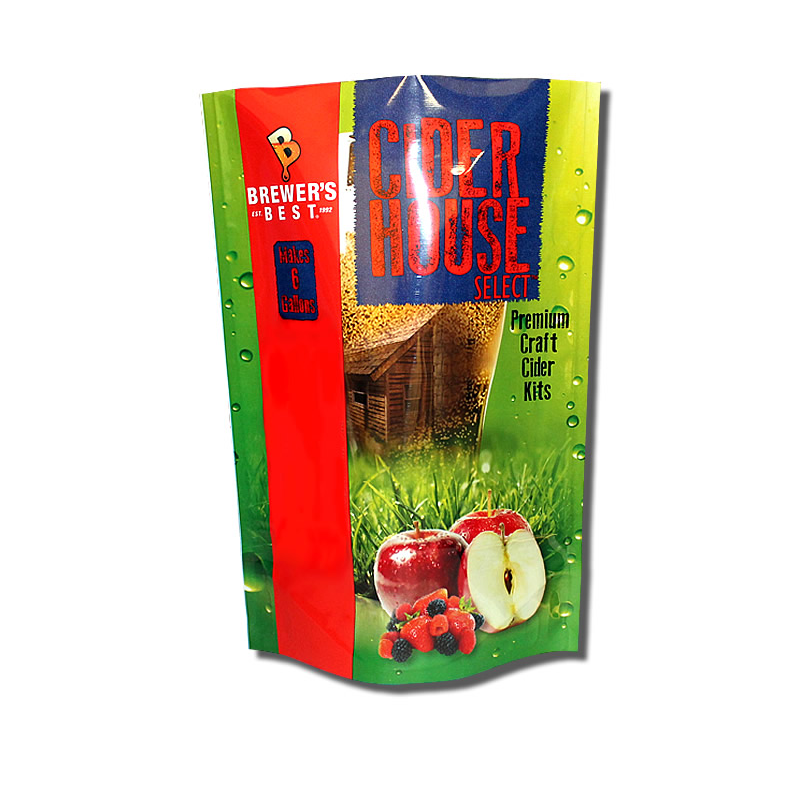 Complete with everything you need to craft your best cider. These 6 Gallon recipes are deliciously packed full of flavor. Whether you're looking for an ice cold refreshing drink during the hot summer months or looking to warm up during the cooler autumn and winter, Cider House Select ciders are a perfect choice for anytime of the year.
A traditional hard sparkling cider that is packed full of flavor. This apple cider is crisp, light and refreshing, a perfect choice any time of the...
... more info
A soft, luscious flavor of cherries that is perfectly balanced by the sweetness of apples. Enjoy! ABV: 4.7% Color: Medium Rose Contains: •...
... more info
Sharp cranberry tones blend with sweet, fruity apples to create a medium sweet taste with an acidic bite that will make your taste buds tingle. ABV:...
... more info
Sweet peach and tropical mango are surrounded by a crisp apple flavor. Refreshingly smooth on the palate with a perfect balance of sweetness and...
... more info
Packed full of the freshest fruit flavors and exploding with tones of ripe juicy raspberries, finishing with undertones of blackcurrant and hints of...
... more info
Bursting with pear flavor from the very first sip and deliciously easy to drink, a perfect companion for any day or evening event. ABV: 4.7% Color:...
... more info
Fresh, fruity pineapple with underlying tones of crisp apple combine to create a deliciously refreshing cider. ABV: 5.2% Color: Golden Contains: •...
... more info
Starts off with bold flavors of fresh raspberries on the pallet finishing with a twist of lime. Wonderfully thirst quenching! ABV: 4.7% Color: Medium...
... more info
Apple cider with a charming warming character compliments of the cinnamon and spices. This cider is enjoyable chilled or as a warm mulled cider. ABV:...
... more info
The taste of juicy pears combines with the unmistakable tones of fresh strawberries creating perfect harmony throughout this delicious fruit cider....
... more info